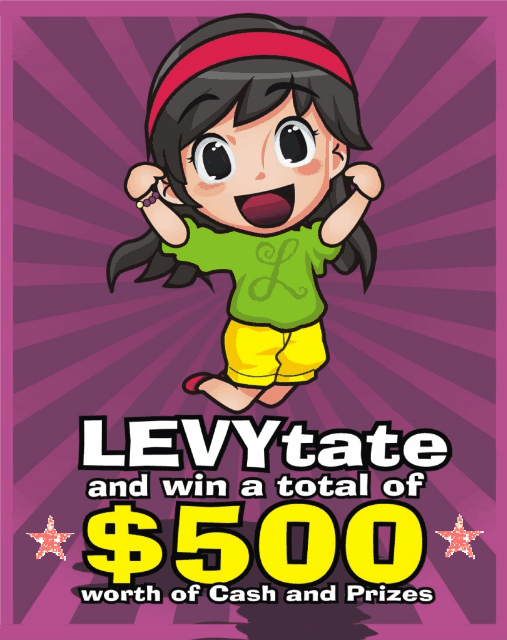 One of our PMC mummies, Mommy Levy, is having an exciting blog giveaway via her LEVYtate + win a total of $500 worth of Cash + Prizes. Am also excited as both my blogs, mumwrites + Jared's Little Corner, are included in the lovely sponsors list for this awesome promo!
Here's what you can win:
1st Prize – $200 Cash
2nd Prize – $100 Cash
3rd Prize – $50 worth of blog makeover
Consolation Prize – Love Pinas shirt worth P360
To vie for any of those lovely prizes, all you have to do is:
Blog about the giveaway (complete with the contest banner + the sponsors)
Place the contest widget on your sidebar
Follow both of Mommy Levy's blogs
Subscribed to her feeds via e-mail
This awesome giveaway is brought to you by these equally awesome sponsors:
Designers Depot * LEVYousa * One Day Graphics * Wahmaholic Blog Designs
7107reasons.com * Delight my Appetite * Zowanderer * Living and Wellness
It's all about me * My Tots Exactly * My Tummy Calls *
Foodies Galore
*
Mommy Lessons * Real men wear Aprons * Travel Monologue *
Shopaholic Geek * Home Ramblings * Pink Nimble * What the Fat? * Mrs. Shoppiness *
Brown Pinay * My Point of View *My Green living ideas
Family and Home living * Mommy Diary *
Sweety Paula
* Mumwrites *
Jareds Little Corner
* Food.Fashion and Beauty * Mommy Survival Guide * Music, Movies, Stars, etc. * Bloggityboop
See contest page for more details,this giveaway ends on 30 June, but don't wait that long to enter, an incentive of $1 will be given to the first 10 people to participate, so hurry + join now! 😉
Good luck everyone!
Love + Light,