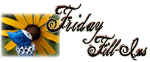 And…here we go!
1. Blue skies = a better mood.
2. Going down memory lane brings back a lot of bittersweet memories of old.
3. Kids are angels in disguise.
4. Sun, the beach, lazying around; these are some of the best things about vacation.
5. Love is looking into my son's eyes every time we wake up in the morning.
6. I'd like to bring my son somewhere we can go underwater + watch the fishes + submarine races.
7. And as for the weekend, tonight I'm looking forward to having a loooong rest, tomorrow my plans include playing with my son + enjoy a bit of the sun and Sunday, I want to go to the Moose Gear Fans Day or the Wellness event in Mega Mall!