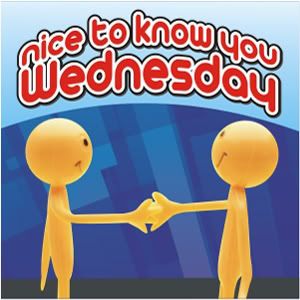 It is the last Wednesday of the month, a holiday {Bonifacio Day} + what perfect way to say goodbye to November but with Nice To Know You Wednesday
I have been tardy, I am much guilty. The very last one I posted only got one participant + I would like to thank mommygagay for sharing her witty answers the last time. I was so delighted that you joined + made my meme a tad happier, so kindly use my contact form + leave your details, I have a little something for you as a token
Well, hopefully, this week's edition won't suffer the same dismal fate. So, on with our 5 questions of the week:
When you have one whole day to yourself, what would you do + why?
Are you a morning or night person?
What did you have for breakfast today?
What is the last book you read?
Have you started your Christmas shopping?