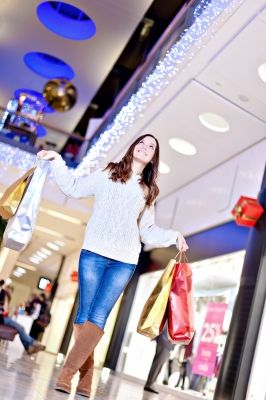 With autumn upon us, Christmas will arrive before we know it. While there are presents to buy and wrap, grand feasts to organize, and family dramas to navigate, make sure you don't overlook your festive photo attire. The memories you capture this season will sit on walls and mantelpieces long after you've carved the turkey! Creating the right image doesn't need to be difficult though; these stylish looks will always impress in your Christmas photos.
Casual Christmas Chic
Think of your favorite photos. Are they the posed ones where you're dressed to the nines, or are they the more casual ones where you're simply enjoying time with your loved ones? If you gravitate toward the latter shots, then a casual Christmas chic look may be for you. This should be a slightly more polished version of the way you present yourself day to day.
If you have a favorite kitschy Christmas sweater or basic blouse you adore, wear it with pride. It'll look great with a dark pair of denim jeans, a more stylish choice than those with a lighter wash. Add some court shoes and a tailored wool or felt coat and you're good to go. A high ponytail or hair left down around your shoulders looks ideal with this outfit.
An Angelic Look in Neutral Cream