Puerto Princesa is one of the major tourist destinations in the Philippines. Visitors flock the capital city of Palawan, especially during summer, and fall in love with this enchanting paradise. In attempt to decipher the mystery, here are some of the probable reasons why Puerto Princesa continues to attract tourists from different parts of the world.
It Is Accessible
One of the many factors that draw visitors to this paradise is its accessibility. Puerto Princesa is just a few kilometers away from the Puerto Princesa International Airport and all major airlines have direct flights from different cities including Manila, Cebu and Davao. You can find cheap flights to Puerto Princesa and enjoy a little over an hour travel by air. If you love traveling by sea, you can also access the city through the Port of Puerto Princesa.
The Puerto Princesa Subterranean River National Park
Home to the breathtaking Puerto Princesa Subterranean River National Park and a number of equally spectacular natural wonders, the city of Puerto Princesa is a perfect exploration ground for nature lovers. Puerto Princesa Subterranean River National Park is considered as one of the New Seven Wonders of Nature and is listed as one of the seven UNESCO sites in the Philippines. With its unrivaled beauty, the National Park is one of the many reasons why people visit Puerto Princesa. The boat ride to the Subterranean River offers a unique and incredible sightseeing experience and the National Park itself provides an unforgettable nature and wildlife encounter.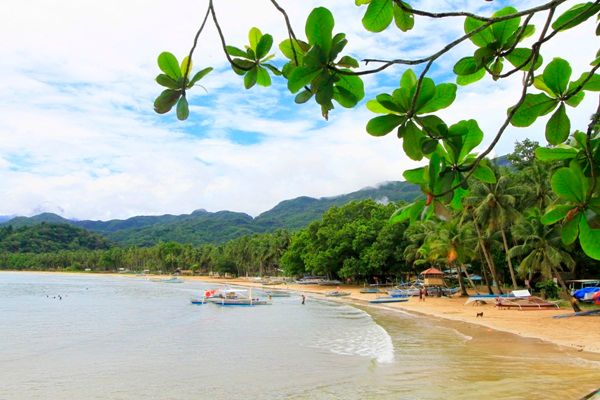 The Many Wonderful Islands
With its many astonishing islands, Puerto Princesa is a favorite spot for island hopping. With a variety of islands to wander off, you can arrange tours to make the most of your time. There are numerous tours available that you can choose from.  You can also rent a boat so you can design your own itinerary. Some of the islands you might like to include in your list are Honda Bay Island, Panday Island, Snake Island and Starfish Island among others.
The Cleanest City
Some of Puerto Princesa's charms lie on its pristine waters, fresh air and clean surroundings. This highly urbanized city is renowned as one of the greenest and cleanest city in the country. This can be attributed to the fact that the city is an environment protection advocate. It spearheaded various environmental programs that encourage maintenance and protection of its natural resources ensuring a healthy environment for its locals and everyone who visits the city.
The City Proper
Aside from its natural wonders, Puerto Princesa is also known for its cultural and historical significance. While strolling around the city, it is impossible not to notice the Immaculate Conception Cathedral. It was established as a cathedral in 1961. Adjacent to the cathedral is Plaza Cuartel. It stood witness to the dark past of the city. It features ruins of tunnels and of an old garrison. Today, Plaza Cuartel is a beautiful park of concrete pavements, tall trees and inviting benches where you can stop and rest. Other notable places to see in the city are Mitra's Ranch where you can have a taste of life in the farm and Baker's Hill where you can buy some souvenirs. Just twenty minutes from the city proper leads to Palawan Butterfly Garden, a butterfly sanctuary.  And if you love exotic, a few more minutes drive takes you to Palawan Wildlife Rescue and Conservation Center, a crocodile farm.
Considering these reasons, it is no longer a mystery why Puerto Princesa is a major tourist destination in the country. So book a trip now and find out yourself. It's just a click away with Traveloka.