As the snow melts away and the trees start to bloom, kids start getting excited to run outside. As a mum, you might be equally excited to get them out of the house but are also nervous about spring allergies. Spring means pollen and a thin layer of yellow spread all over the ground. It also means runny noses, itchy eyes, and inflamed sinuses. While you can't control what's outside, you can limit what's inside. Here are four ways to limit the spread of pollen inside.
Keep Your HVAC System Clean
Air gets pumped throughout the house whenever you turn your heat or air conditioning on. The dirtier your filter and system gets, the more dust and pollen gets pushed around. During the spring, it's especially important to rely on professional Portland air duct cleaning to regularly clean your HVAC system and replace the filters. This way, they will spend more time trapping the pollen instead of pushing it through the house.
If you have particularly allergy-prone kids (especially with indoor allergies), consider HVAC zoning for your house. HVAC zoning is healthier than central air conditioning and more energy-efficient, too.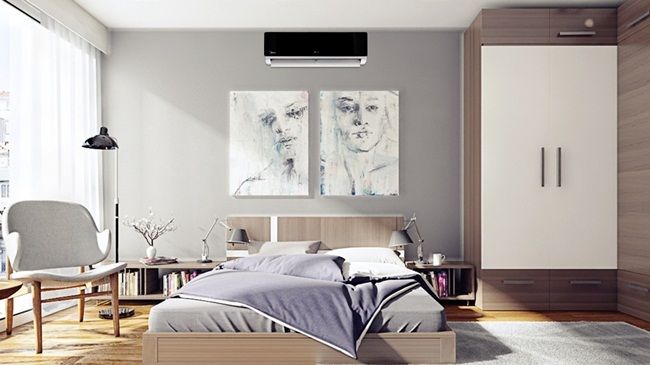 The home is where the word comfort is probably felt the strongest. It is a space where its residents can truly loosen up and relax their tensed bodies after a day's worth of work. It is also where people can really have enjoyment in cooking and eating their food, because it is where they probably tasted their favorite food from their parents' cooking. The word home has served as more than just a space of comfort and sustenance, it has always been a reason for people to do better in life— in a way making the home better.
One way of making the home better is by filling it in with appliances that could make the home life easier, especially with the chores. While people try to get the most convenient and easy to use equipment. They also tend to get those items that looks good in the space it takes up. Midea, the world's leading manufacturer of consumer appliances, understands the need for having home solutions that both satisfies form and function that provides surprisingly friendly solutions. With top-notch technology and stylish looks, Midea appliances could also easily get a space in anybody's home.
One of which is Midea's Induction Cooker that has a sleek design which gives it a stylishly futuristic look. It could sit lavishly on any kitchen counter top and don't take that too much space— perfect for those living in condominium units. It is a common notion that induction cookers need specialized pans to cook food, but the truth is, as long as a magnet will stick to your pan there is no need to buy new sets of cookware to use Midea's Induction Cooker.
It is also easier to control the temperature of the pan, unlike with its predecessors – the gas stoves and other electric cooktops. It is easier to clean because the food only gets cooked in the pan and not on the cooker. At the same time, it won't burn your hands or fingers, because of its flameless heating and Auto Safe shut off feature that automatically cools off the cooker. It is safe, efficient, and stylish all in one.