As a child, I bet your parents have always reminded you to take your vitamin C and this reminder can sometimes be annoying. This reminder should be taken seriously as taking vitamins are essential to our well-being and the lack of it can spell disaster to our day to day existence.
Our body needs these vitamins to function properly and each vitamin plays a respective role in maintaining a good health.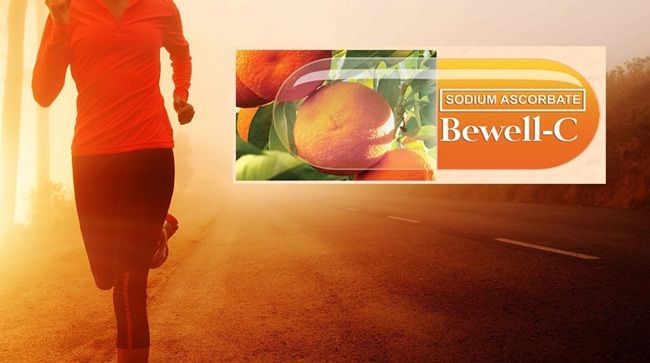 Let's zero in on Vitamin C, It is a water-soluble vitamin and considered one of the most effective nutrients. It is loaded with health and beauty benefits, thus, it is an imperative to fill in our body with food that are rich in Vitamin C and take Vitamin C supplements to get its optimum performance.
Enhances our Immune System
Change of weather and other factor can easily give a negative effect in your body especially if you have alow immune system making you susceptible to Coughs, Colds and flu.Vitamin C facilitates the absorption of iron and therefore strengthens the body's resistance to infection.
Protection against Heart Diseases
Vitamin C restores and regenerate tissues to protect against heart disease as it aid in the iron absorption and decreases your bad cholesterol and triglycerides.
Lower your chances of Hypertension
Vitamin C lowers your blood pressure and decreases the chances of hypertension as well as serious health problems that may accompany high blood pressure.
Great for wound healing
People who underwent surgery or recovering from sports-related injuries are recommended to take high doses of Vitamin C to hasten wound healing. Vitamin C is essential in the formation of new connective tissue in healing wound.
Helps in Weight-Loss
Vitamin C can aid in losing fat and maintaining a healthy weight. There is a certain scientific evidence that shows taking Vitamin C on a regular basis helps in losing weight significantly since it lowers insulin, hence, instead of storing sugar and converting it into fats, it uses it as a fuel that leads to weight loss.
Stress Buster
Studies show that Vitamin C reduces the elevated levels of stress, hormones and cortisol, thus, lowering your chances of feeling stressed.
Essential in Fighting Cancer
Since Vitamin C is high in antioxidant properties, it protect the cells from DNA damage and mutation. It supports the body's immune system and prevents certain cancer forming compounds from forming in the body.
Diabetes regulation
Vitamin C helps in regulating the sugar levels, reducing the risk of getting diabetes. Diabetic patients also acknowledges improvement of the symptoms of the existing cases. Supplementing Vitamin C influences glucose in our body cells and protects against many complications of diabetes.
Protects from Allergies and Asthma
Taking Vitamin C supplements helps in lowering histamine, thus, it lessen the chances of contracting asthma and lowers allergic reactions.
Essential beauty benefits
Vitamin C helps in production of Collagen which is an important building block of our skin, hair, and nails. People taking Anti-Aging supplements will get a greater result in adding Vitamin C in taking their supplements.
In Taking Vitamin C, make sure you are using its safest form. Take Bewell-C Sodium Ascorbate, a non-acidic Vitamin C and which is safe to be taken in large doses to get the full potential.
Bewell-C Sodium Ascorbateis available in all leading drugstores nationwide and on Lazada Online Shopping. For more updates and promos, follow their Facebook Page, facebook.com/bewellcsodiumascorbate.
Press Release