As parents, we only want what is best for our children. We painstakingly make sure that they grow up in a healthy loving environment and ensure that everything we buy for them, yes including the cute stuffed bear, the books, and the innumerable tiny clothes, all contribute to their growth and over-all well-being.
Shopping for baby products is not only tricky, it can also be hard on the pocket. Babies tend to grow too fast and before you know it, they've already outgrown half of the items in their closet. That is why mums and dads need to be resourceful, creative, as well as practical when buying items for their little ones.
One of the most convenient ways to shop for baby stuff is buying babies wear online. Not only is it convenient and easy, it also allows mums to browse through different baby items while comfortably working at home or looking after the baby.
I have been doing online shopping for a good number of years now and as always, I am excited to discover new and reliable online stores. Recently, I stumbled upon Highqualitybuy.com, This shop carries affordable and high-quality products not only for babies but for adults, too. Most of the items are up for free shipping and they also have patient and reliable customer service.
Here are a couple of my cute finds from this store: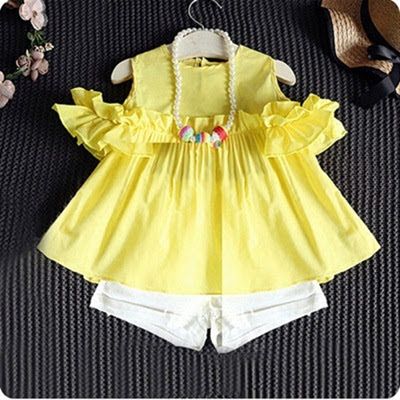 1. Tulle Ruffles Bow Bodysuit Romper Mini Dress for baby girls, $10.04. This is quite reasonable-priced for a high-quality item for children. This looks very comfy to wear and is even made from good-quality cotton.
Baby clothes these days have gone from being useful and basic to being very cute and stylish, and I am sure parents have no complaints as these fashionable baby wears make their babies and children look even better. And, of course, it is also up to us parents to help our kids develop a good taste in their choice of clothes, right?